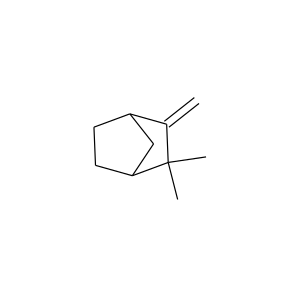 CAMPHENE (79-92-5, 565-00-4, 5794-04-7)
Camphene is a bicyclic monoterpene. It is nearly insoluble in water, but very soluble in common organic solvents. It volatilizes readily at room temperature and has a pungent smell.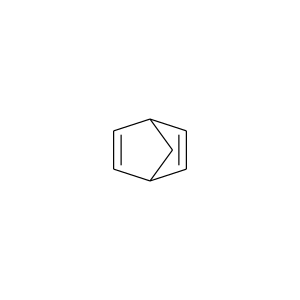 2,5-Norbornadiene (121-46-0)
bicyclo(2.2.1)hepta-2,5-diene
Norbornadiene is a bicyclic hydrocarbon and an organic compound. Norbornadiene is of interest as a metal-binding ligand, whose complexes are useful for homogeneous catalysis. It has been intensively studied owing to its high reactivity and distinctive structural property of being a diene that cannot isomerize (isomers would be anti-Bredt olefins).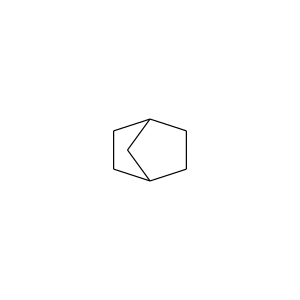 NORBORNANE (279-23-2)
bicyclo(2.2.1)heptene · b(2.2.1)heptene · bicyclo(2.2.1)heptane
Norbornane (also known as bicyclo[2.2.1]heptane) is an organic compound and a saturated hydrocarbon with chemical formula C7H12. It is a crystalline compound with melting point 88 °C. The carbon skeleton is derived from cyclohexane ring with a methylene bridge in the 1,4- position, and is a bridged bicyclic compound.