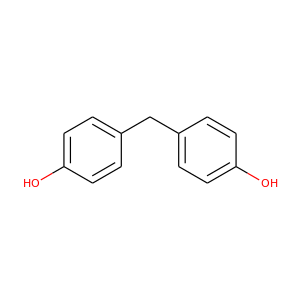 4,4'-Methylenediphenol (620-92-8)
4,4'-methylenebis(phenol) · 4,4'-methylenebis(phenol), disodium salt · bis(4-hydroxyphenyl)methane
Bisphenol F (BPF; 4,4'-dihydroxydiphenylmethane) is a small aromatic organic compound with the chemical formula (HOC 6H 4) 2CH 2. It is related to bisphenol A through its basic structure, as both belong to the category of molecules known as bisphenols, which feature two phenol groups connected via a linking group. In BPF, the two aromatic rings are linked by a methylene connecting group.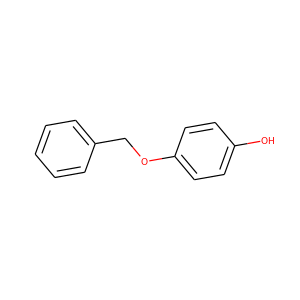 4-Benzyloxyphenol (103-16-2)
monobenzone · Benoquin · hydroquinone monobenzyl ether
Monobenzone, also called 4-(Benzyloxy)phenol and monobenzyl ether of hydroquinone (MBEH) is an organic chemical in the phenol family with chemical formula C6H5CH2OC6H4OH. It is used as a topical drug for medical depigmentation. It is a colourless solid that is classified as the monobenzyl ether of hydroquinone.