C17H20N2S
Categories
Suppliers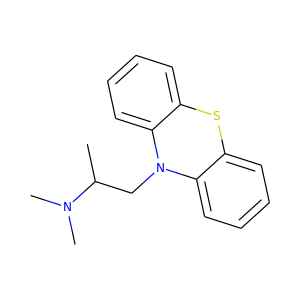 promethazine (60-87-7, 38878-40-9)
Phenergan · Promet · Promethazine Hydrochloride
Promethazine is a neuroleptic medication and first-generation antihistamine of the phenothiazine family. The drug has strong sedative and weak antipsychotic effects. It also reduces motion sickness and has antiemetic (via its action on the dopamine receptor D2) and anticholinergic properties.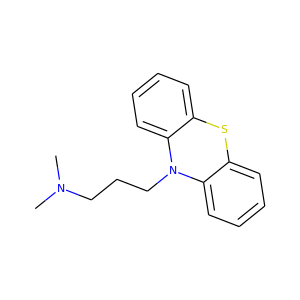 promazine (58-40-2)
Sparine · Promazine Hydrochloride · Protactyl
Promazine (brand name Sparine) is a medication that belongs to the phenothiazine class of antipsychotics. An older medication used to treat schizophrenia, it is still prescribed, alongside newer agents such as olanzapine and quetiapine. It has predominantly anticholinergic side effects, though extrapyramidal side effects are not uncommon either.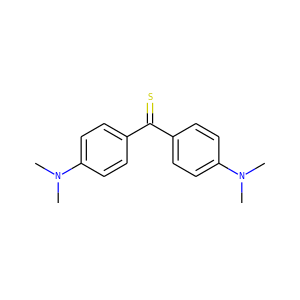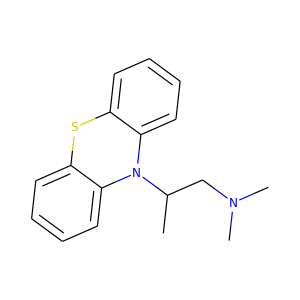 Isomethazine (303-14-0)
Isopromethazine is an antihistamine and anticholinergic of the phenothiazine chemical class. It is structurally analogous to promethazine.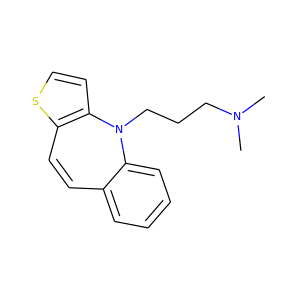 Tienopramine (37967-98-9)
Tienopramine is a tricyclic antidepressant (TCA) which was never marketed. It is an analogue of imipramine where one of the benzene rings has been replaced with a thiophene ring.