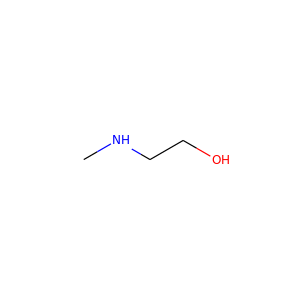 2-(Methylamino)ethanol (109-83-1)
2-methylaminoethanol · N-monomethylethanolamine · N-methylaminoethanol
N-Methylethanolamine is an alkanolamine with the formula CH3NHCH2CH2OH. It is flammable, corrosive, colorless, viscous liquid. It is an intermediate in the biosynthesis of choline.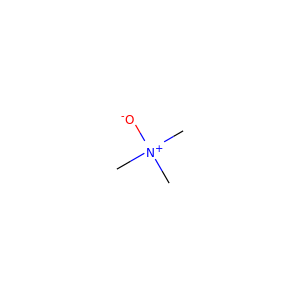 TRIMETHYLAMINE N-OXIDE (1184-78-7)
trimethylamine oxide · TMAO · trimethyloxamine
Trimethylamine N-oxide (TMAO) is the organic compound in the class of amine oxides with the formula (CH3)3NO. This colorless solid compound is usually encountered as the dihydrate. It is a product of the oxidation of trimethylamine, a common metabolite in animals.