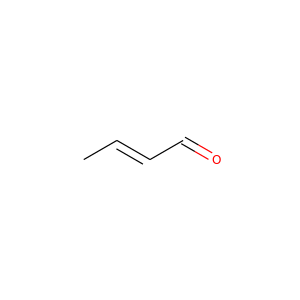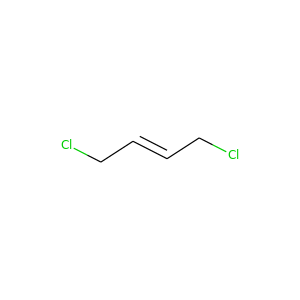 trans-1,4-Dichloro-2-butene (764-41-0, 1476-11-5, 110-57-6)
1,4-dichloro-2-butene, (E)-isomer · 1,4-dichloro-2-butene · 1,4-dichloro-2-butene, (Z)-isomer
1,4-Dichlorobut-2-ene is a chlorinated butene. It is an intermediate in the industrial production of chloroprene, and the main impurity in technical grade chloroprene. The (E)-isomer is also one of the starting materials for Birman's total synthesis of the poriferic natural product sceptrin.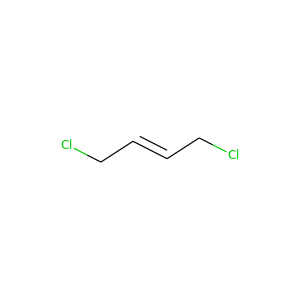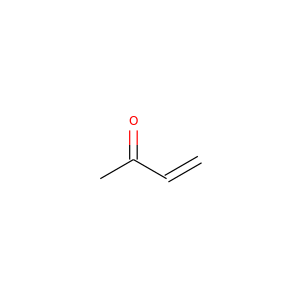 METHYL VINYL KETONE (78-94-4)
methylvinyl ketone · 3-buten-2-one
Methyl vinyl ketone (MVK, IUPAC name: butenone) is the organic compound with the formula CH3C(O)CH=CH2. It is a reactive compound classified as an enone, in fact the simplest example thereof. It is a colorless, flammable, highly toxic liquid with a pungent odor.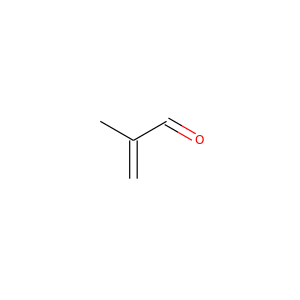 METHACROLEIN (4170-30-3, 78-85-3)
2-methylacrolein · methacrylaldehyde
Methacrolein, or methacrylaldehyde, is an unsaturated aldehyde. It is a clear, colorless, flammable liquid. Methacrolein is one of two major products resulting from the reaction of isoprene with OH in the atmosphere, the other product being Methyl vinyl ketone (MVK, also known as butenone).