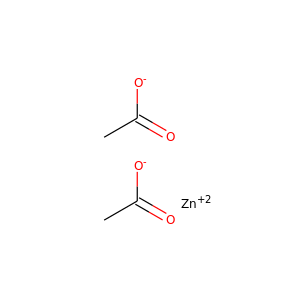 ZINC ACETATE (557-34-6)
Galzin · Zinc Acetate Dihydrate · Zinc Acetate Anhydrous
Zinc acetate is a salt with the formula Zn(O2CCH3)2, which commonly occurs as the dihydrate Zn(O2CCH3)2(H2O)2. Both the hydrate and the anhydrous forms are colorless solids that are commonly used in chemical synthesis and as dietary supplements. Zinc acetates are prepared by the action of acetic acid on zinc carbonate or zinc metal.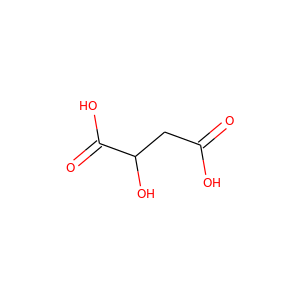 malic acid (78644-42-5, 6915-15-7, 617-48-1)
malate · malic acid, disodium salt, (S)-isomer · calcium (hydroxy-1-malate) hexahydrate
Malic acid is an organic compound with the molecular formula C4H6O5. It is a dicarboxylic acid that is made by all living organisms, contributes to the pleasantly sour taste of fruits, and is used as a food additive. Malic acid has two stereoisomeric forms (L- and D-enantiomers), though only the L-isomer exists naturally.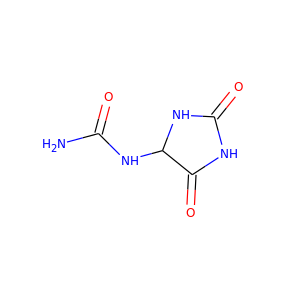 allantoin (97-59-6)
Herpecin L · HerpecinL · Woun'dres
Allantoin is a chemical compound with formula C4H6N4O3. It is also called 5-ureidohydantoin or glyoxyldiureide. It is a diureide of glyoxylic acid.