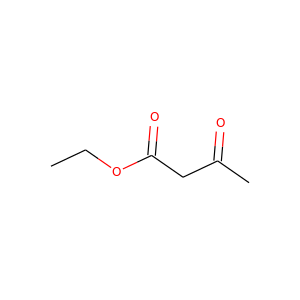 ethyl acetoacetate (141-97-9)
ethyl acetoacetate, 2,4-(14)C-labeled · ethyl 3-oxobutanoate · ethyl acetoacetate, 2-(14)C-labeled
The organic compound ethyl acetoacetate (EAA) is the ethyl ester of acetoacetic acid. It is mainly used as a chemical intermediate in the production of a wide variety of compounds, such as amino acids, analgesics, antibiotics, antimalarial agents, antipyrine and aminopyrine, and vitamin B1; as well as the manufacture of dyes, inks, lacquers, perfumes, plastics, and yellow paint pigments. Alone, it is used as a flavoring for food.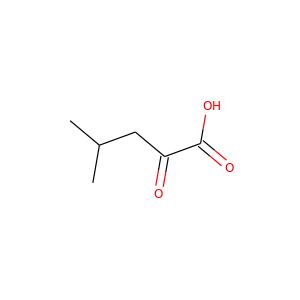 4-Methyl-2-oxovaleric acid (816-66-0)
alpha-oxoisocaproate · 2-keto-4-methylvalerate · alpha-ketoisocaproic acid, sodium salt
α-Ketoisocaproic acid (α-KIC) and its conjugate base, α-ketoisocaproate, are metabolic intermediates in the metabolic pathway for L-leucine.