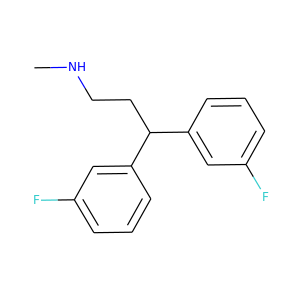 Delucemine (186495-49-8)
Delucemine (NPS-1506) is a drug which acts as an NMDA antagonist and a serotonin reuptake inhibitor, and has neuroprotective effects. It was originally investigated for the treatment of stroke and in 2004 was studied as a potential antidepressant.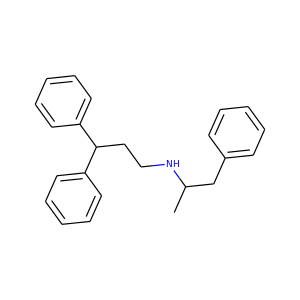 PRENYLAMINE (390-64-7)
Corontin · Difril · Segontin
Prenylamine (Segontin) is a calcium channel blocker of the amphetamine chemical class which was used as a vasodilator in the treatment of angina pectoris; it was introduced in the 1960s by German manufacturer Albert-Roussel pharma gmbh which was acquired by Hoechst AG in 1974 and which in turn became part of Sanofi Aventis in 2005. It was withdrawn from market worldwide in 1988 because it caused QT prolongation and Torsades de pointes which in turn caused sudden death. The cardiac side effects were not detected during clinical development, but only emerged after the drug was widely used.