Similar to 1-(Methylamino)anthraquinone ,

Pharmaceuticals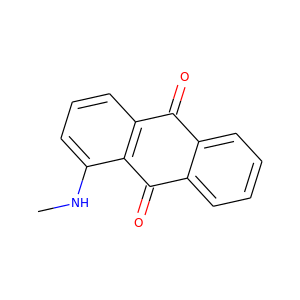 1-(Methylamino)anthraquinone (82-38-2)
disperse red 9
Disperse Red 9, also called C.I. 60505 and 1-methylamino anthraquinone, is a red dye derived from anthraquinone. Disperse Red 9 is used in some older red and violet-red colored smoke formulations.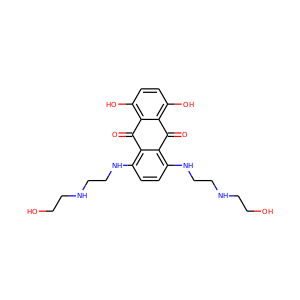 mitoxantrone (65271-80-9, 70711-41-0)
Novantrone · Mitoxantrone Hydrochloride · Mitozantrone
Mitoxantrone (INN, BAN, USAN; also known as Mitozantrone in Australia; trade name Novantrone) is an anthracenedione antineoplastic agent.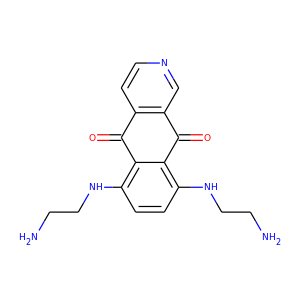 Pixantrone (144510-96-3, 144675-97-8)
Pixantrone (rINN; trade name Pixuvri) is an experimental antineoplastic (anti-cancer) drug, an analogue of mitoxantrone with fewer toxic effects on cardiac tissue. It acts as a topoisomerase II poison and intercalating agent. The code name BBR 2778 refers to pixantrone dimaleate, the actual substance commonly used in clinical trials.