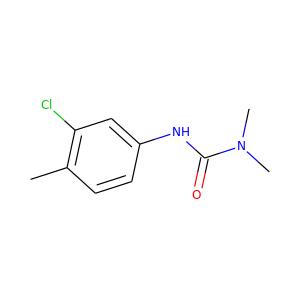 Chlorotoluron (15545-48-9)
chlortoluron
Chlortoluron is a herbicide used to control broadleaf and annual grass weeds in cereal fields.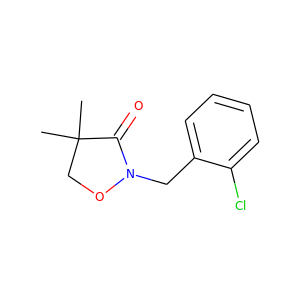 Clomazone (81777-89-1)
Clomazone is an agricultural herbicide, and has been the active ingredient of products named "Command" and "Commence". The molecule consists of a 2-chlorobenzyl group bound to a N-O heterocycle called Isoxazole. It is a white solid.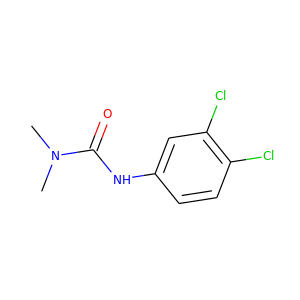 diuron (330-54-1)
DCMU · 3-(3,4-Dichlorophenyl)-1,1-dimethylurea
DCMU (3-(3,4-dichlorophenyl)-1,1-dimethylurea) is an algicide and herbicide of the phenylurea class that inhibits photosynthesis. It was introduced by Bayer in 1954 under the trade name of Diuron.