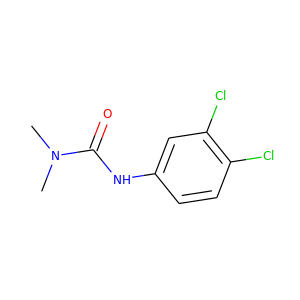 diuron (330-54-1)
DCMU · 3-(3,4-Dichlorophenyl)-1,1-dimethylurea
DCMU (3-(3,4-dichlorophenyl)-1,1-dimethylurea) is an algicide and herbicide of the phenylurea class that inhibits photosynthesis. It was introduced by Bayer in 1954 under the trade name of Diuron.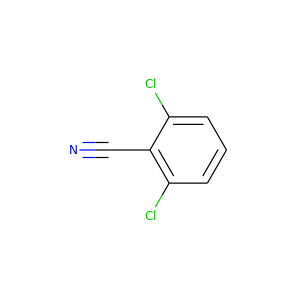 2,6-Dichlorobenzonitrile (104809-79-2, 1194-65-6)
dichlobenil · dichlobanil
2,6-Dichlorobenzonitrile (DCBN or dichlobenil) is an organic compound with the chemical formula C6H3Cl2CN. It is a white solid that is soluble in organic solvents. It is widely used as an herbicide.