Categories
Suppliers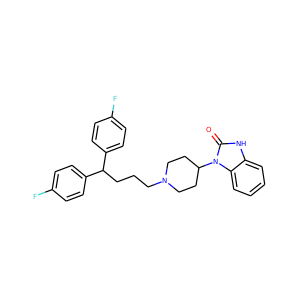 pimozide (2062-78-4)
Orap · Antalon · Orap forte
Pimozide (sold under the brand name Orap) is an antipsychotic drug of the diphenylbutylpiperidine class. It was discovered at Janssen Pharmaceutica in 1963. It has a high potency compared to chlorpromazine (ratio 50-70:1).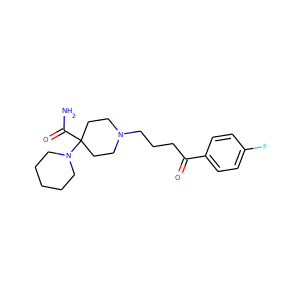 Pipamperone (1893-33-0)
R 3345 · Dipiperon · 1'-(3-(4-fluorobenzoyl)propyl)-(1,4'-bipiperidine) -4'-carboxamide
Pipamperone (INN, USAN, BAN), also known as carpiperone and floropipamide or fluoropipamide, and as floropipamide hydrochloride (JAN), is a typical antipsychotic of the butyrophenone family used in the treatment of schizophrenia. It is or has been marketed under brand names including Dipiperon, Dipiperal, Piperonil, Piperonyl, and Propitan. Pipamperone was discovered at Janssen Pharmaceutica in 1961, and entered clinical trials in the United States in 1963.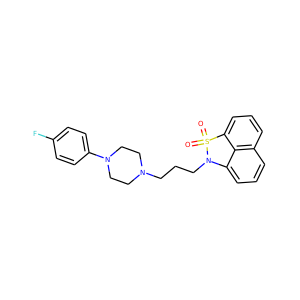 Fananserin (127625-29-0)
Fananserin (RP-62203) is a drug which acts as a potent antagonist at both the 5HT2A receptor, and the Dopamine D4 receptor, but without blocking other dopamine receptors such as D2. It has sedative and antipsychotic effects, and has been researched for the treatment of schizophrenia, although efficacy was less than expected and results were disappointing.