Categories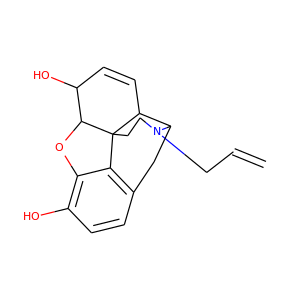 Nalorphine (62-67-9)
Allylnormorphine · Nalorphine Hydrochloride · Lethidrone
Nalorphine (INN) (brand names Lethidrone, Nalline), also known as N-allylnormorphine, is a mixed opioid agonist–antagonist with opioid antagonist and analgesic properties. It was introduced in 1954 and was used as an antidote to reverse opioid overdose and in a challenge test to determine opioid dependence. It acts at two opioid receptors — the μ-opioid receptor (MOR) where it has antagonistic effects, and at the κ-opioid receptor (KOR) (Ki = 1.6 nM; EC50 = 483 nM; Emax = 95%) where it exerts high-efficacy partial agonist/near-full agonist characteristics.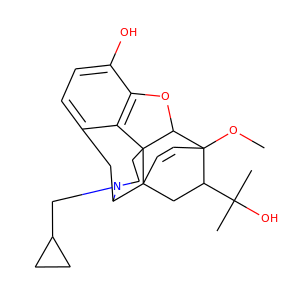 CYPRENORPHINE (4406-22-8)
Cyprenorphine (M-285) is an opioid drug. It is related to more well-known opioids such as buprenorphine, which is used as an analgesic and for the treatment of opioid addiction, and diprenorphine, which is used as an antidote to reverse the effects of other opioids. Cyprenorphine has mixed agonist–antagonist effects at opioid receptors, like those of buprenorphine.