Categories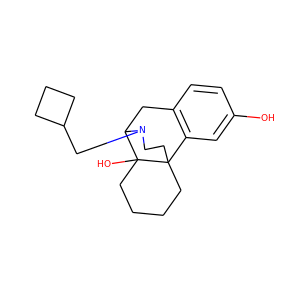 butorphanol (42408-82-2, 58786-99-5)
Stadol · Butorphanol Tartrate · Stadol NS
Butorphanol (BC 2627) is a morphinan-type synthetic agonist–antagonist opioid analgesic developed by Bristol-Myers. Brand name Stadol was recently discontinued by the manufacturer. It is now only available in its generic formulations, manufactured by Novex, Mylan, Apotex and Ben Venue Laboratories.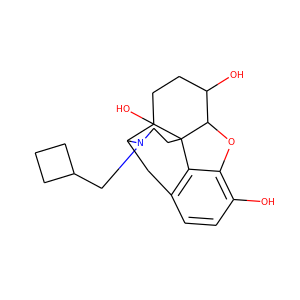 nalbuphine (20594-83-6)
Nubain · Nalbuphine Hydrochloride · EN-2234A
Nalbuphine is a semi-synthetic opioid agonist-antagonist used commercially as an analgesic under a variety of trade names, including Nubain and Manfine.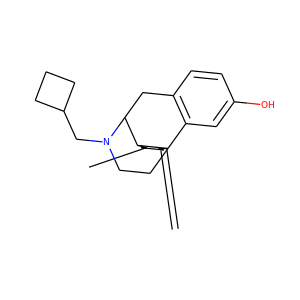 Xorphanol (77287-89-9)
Xorphanol (INN) (developmental code name TR-5379 or TR-5379M), also known as xorphanol mesylate (USAN), is an opioid analgesic of the morphinan family that was never marketed. Xorphanol is a mixed agonist–antagonist of opioid receptors, acting preferentially as a high-efficacy partial agonist/near-full agonist of the κ-opioid receptor (Ki = 0.4 nM; EC50 = 3.3 nM; Imax = 49%; IA = 0.84) and to a lesser extent as a partial agonist of the μ-opioid receptor (Ki = 0.25 nM; IC50 = 3.4 nM; Imax = 29%) with lower relative intrinsic activity and marked antagonistic potential (including the ability to antagonize morphine-induced effects and induce opioid withdrawal in opioid-dependent individuals). The drug has also been found to act as an agonist of the δ-opioid receptor (Ki = 1.0 nM; IC50 = 8 nM; Imax = 76%).