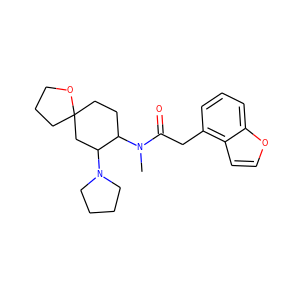 ENADOLINE (124378-77-4)
Enadoline is a drug which acts as a highly selective κ-opioid agonist. In human studies, it produced visual distortions and feelings of dissociation, reminiscent of the effects of salvinorin A. It was studied as a potential analgesic, but abandoned because of the dose-limiting effects of dysphoria, which could be expected from a κ-opioid agonist.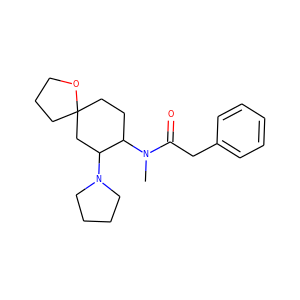 U-69593 (96744-75-1)
U-69,593 is a drug which acts as a potent and selective κ1-opioid receptor agonist. In animal studies it has been shown to produce antinociception, anti-inflammation, anxiolysis (at low doses), respiratory depression, and diuresis, while having little effect on gastrointestinal motility. It also inhibits the peripheral, though not central secretion of oxytocin and vasopressin in rats.