Categories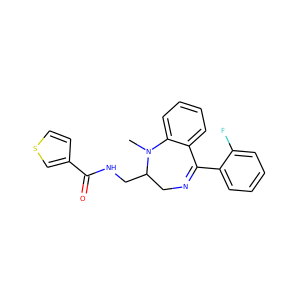 Tifluadom (83386-35-0)
KC 5103 · KC 5911 · KC-5911
Tifluadom is a benzodiazepine derivative with an unusual activity profile. Unlike most benzodiazepines, tifluadom has no activity at the GABAA receptor, but instead is a selective agonist for the κ-opioid receptor. In accordance, it has potent analgesic and diuretic effects in animals, and also has sedative effects and stimulates appetite.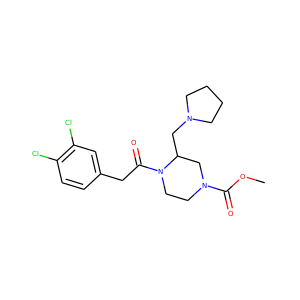 GR-89696 (126766-32-3)
GR 85571 · GR103545 · GR 103545
GR-89696 is a drug which acts as a highly selective κ-opioid agonist. It shows selective effects in different animal models and it is thought it may be a subtype-selective agonist for the κ2 subtype. Recent studies have suggested that GR-89696 and related κ2-selective agonists may be useful for preventing the itching which is a common side effect of conventional opioid analgesic drugs, without the additional side effects of non-selective kappa agonists.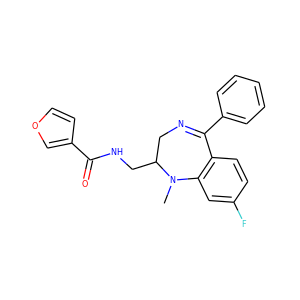 Lufuradom (85118-42-9, 94006-14-1)
Lufuradom (INN) is a drug and benzodiazepine derivative which, unlike other benzodiazepines, is described as an analgesic. Similarly to its analogue tifluadom, it was never marketed.