Categories
Suppliers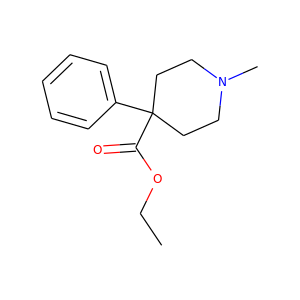 meperidine (57-42-1)
Demerol · Dolin · Pethidine
Pethidine, also known as meperidine and sold under the brand name Demerol among others, is a synthetic opioid pain medication of the phenylpiperidine class. Synthesized in 1939 as a potential anticholinergic agent by the German chemist Otto Eisleb, its analgesic properties were first recognized by Otto Schaumann while working for IG Farben, Germany. Pethidine is the prototype of a large family of analgesics including the pethidine 4-phenylpiperidines (piminodine, anileridine and others), the prodines (alphaprodine, MPPP, etc.), bemidones (ketobemidone, etc.) and others more distant, including diphenoxylate and analogues.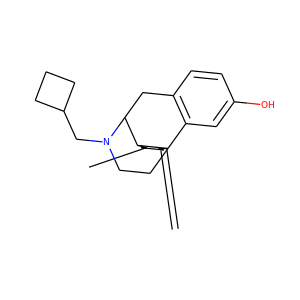 Xorphanol (77287-89-9)
Xorphanol (INN) (developmental code name TR-5379 or TR-5379M), also known as xorphanol mesylate (USAN), is an opioid analgesic of the morphinan family that was never marketed. Xorphanol is a mixed agonist–antagonist of opioid receptors, acting preferentially as a high-efficacy partial agonist/near-full agonist of the κ-opioid receptor (Ki = 0.4 nM; EC50 = 3.3 nM; Imax = 49%; IA = 0.84) and to a lesser extent as a partial agonist of the μ-opioid receptor (Ki = 0.25 nM; IC50 = 3.4 nM; Imax = 29%) with lower relative intrinsic activity and marked antagonistic potential (including the ability to antagonize morphine-induced effects and induce opioid withdrawal in opioid-dependent individuals). The drug has also been found to act as an agonist of the δ-opioid receptor (Ki = 1.0 nM; IC50 = 8 nM; Imax = 76%).