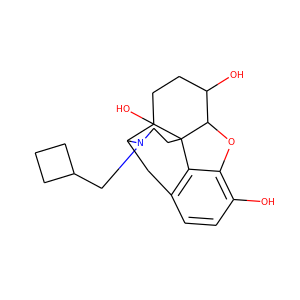 nalbuphine (20594-83-6)
Nubain · Nalbuphine Hydrochloride · EN-2234A
Nalbuphine is a semi-synthetic opioid agonist-antagonist used commercially as an analgesic under a variety of trade names, including Nubain and Manfine.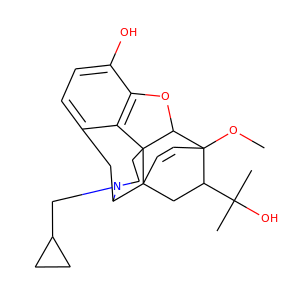 CYPRENORPHINE (4406-22-8)
Cyprenorphine (M-285) is an opioid drug. It is related to more well-known opioids such as buprenorphine, which is used as an analgesic and for the treatment of opioid addiction, and diprenorphine, which is used as an antidote to reverse the effects of other opioids. Cyprenorphine has mixed agonist–antagonist effects at opioid receptors, like those of buprenorphine.