Categories
Suppliers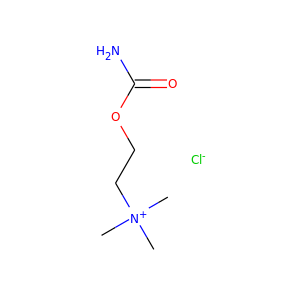 carbachol (51-83-2, 74-97-5)
Carbamylcholine · Doryl · Miostat
Carbachol (Carbastat, Carboptic, Isopto Carbachol, Miostat), also known as carbamylcholine, is a cholinomimetic drug that binds and activates the acetylcholine receptor. Thus it is classified as a cholinergic agonist. It is primarily used for various ophthalmic purposes, such as for treating glaucoma, or for use during ophthalmic surgery.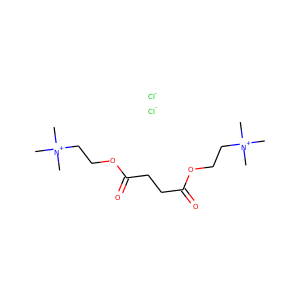 Succinylcholine chloride (71-27-2)
Succinylcholine · Suxamethonium · Anectine
Suxamethonium chloride, also known as suxamethonium or succinylcholine, is a medication used to cause short-term paralysis as part of general anesthesia. This is done to help with tracheal intubation or electroconvulsive therapy. It is given either by injection into a vein or muscle.