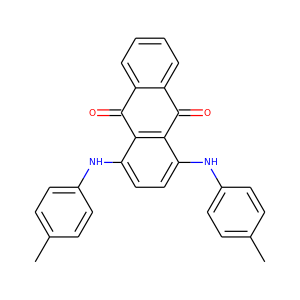 Solvent green 3 (128-80-3)
1,4-di-4-toluidinoanthraquinone · cyanine green G base · D and C Green #6
Quinizarine Green SS, also called Solvent Green 3, C.I. 61565, Oil Green G, D&C Green #6, is a green dye, an anthraquinone derivative. It has the appearance of a black powder with melting point of 220-221 °C.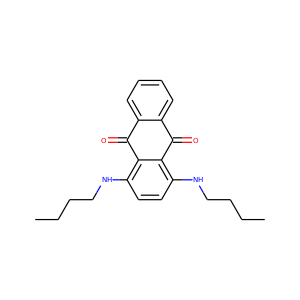 Solvent blue 35 (17354-14-2)
Oil Blue 35 is a blue anthraquinone dye used for colouring alcoholic and hydrocarbon based solvents, including oils, fats, and waxes. It is used also in lacquers and inks. In some countries, it is used as a fuel dye.