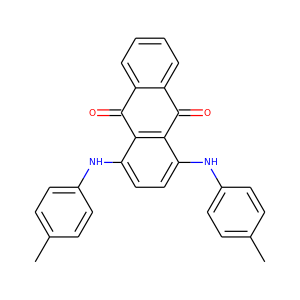 Solvent green 3 (128-80-3)
1,4-di-4-toluidinoanthraquinone · cyanine green G base · D and C Green #6
Quinizarine Green SS, also called Solvent Green 3, C.I. 61565, Oil Green G, D&C Green #6, is a green dye, an anthraquinone derivative. It has the appearance of a black powder with melting point of 220-221 °C.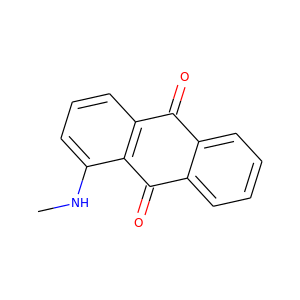 1-(Methylamino)anthraquinone (82-38-2)
disperse red 9
Disperse Red 9, also called C.I. 60505 and 1-methylamino anthraquinone, is a red dye derived from anthraquinone. Disperse Red 9 is used in some older red and violet-red colored smoke formulations.