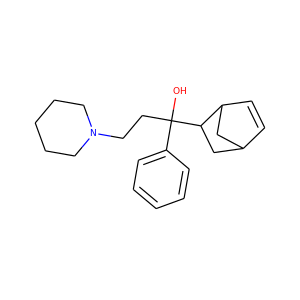 biperiden (514-65-8, 1235-82-1)
Akineton · Biperiden Hydrochloride · Biperidene
Biperiden, sold under the brandname Akineton among others, is a medication used to treat Parkinson disease and certain drug-induced movement disorders. It is not recommended for tardive dyskinesias. It is taken by mouth, injection into a vein, or muscle.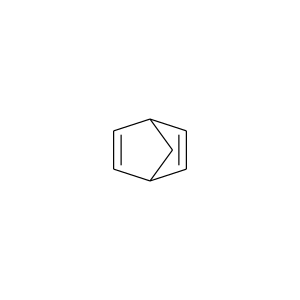 2,5-Norbornadiene (121-46-0)
bicyclo(2.2.1)hepta-2,5-diene
Norbornadiene is a bicyclic hydrocarbon and an organic compound. Norbornadiene is of interest as a metal-binding ligand, whose complexes are useful for homogeneous catalysis. It has been intensively studied owing to its high reactivity and distinctive structural property of being a diene that cannot isomerize (isomers would be anti-Bredt olefins).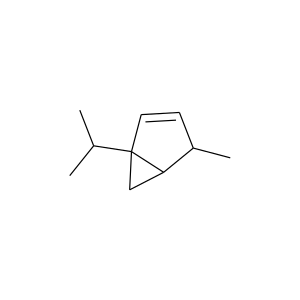 2-Thujene (28634-89-1)
Thujene (or α-thujene) is a natural organic compound classified as a monoterpene. It is found in the essential oils of a variety of plants, and contributes pungency to the flavor of some herbs such as Summer savory. The term thujene usually refers to α-thujene.