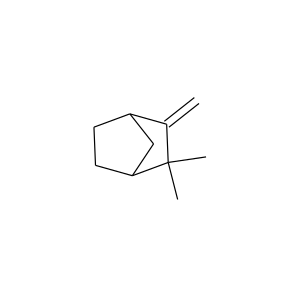 CAMPHENE (79-92-5, 565-00-4, 5794-04-7)
Camphene is a bicyclic monoterpene. It is nearly insoluble in water, but very soluble in common organic solvents. It volatilizes readily at room temperature and has a pungent smell.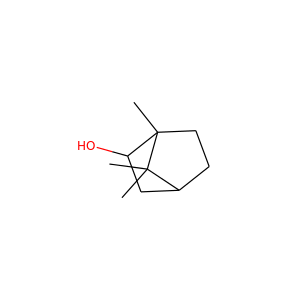 Borneol (124-76-5, 464-43-7, 10385-78-1, 507-70-0)
isoborneol · isoborneol, (1R-endo)-isomer · isoborneol, (1S-endo)-isomer
Borneol is a bicyclic organic compound and a terpene derivative. The hydroxyl group in this compound is placed in an endo position. There are two different enantiomers of borneol.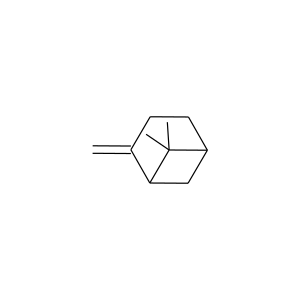 BETA-PINENE (127-91-3, 25719-60-2, 127-91-3, 18172-67-3)
terebenthene · terbenthene
beta-Pinene (β-pinene) is a monoterpene, an organic compound found in plants. It is one of the two isomers of pinene, the other being α-pinene. It is colorless liquid soluble in alcohol, but not water.