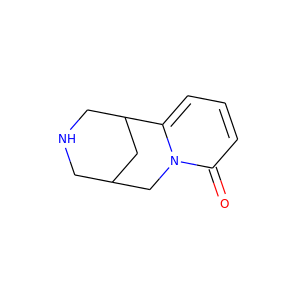 CYTISINE (485-35-8)
Tsitizin · cytisine hydrochloride, hydrate · cytisine hydrochloride
Cytisine, also known as baptitoxine and sophorine, is an alkaloid that occurs naturally in several plant genera, such as Laburnum and Cytisus of the family Fabaceae. It has been used medically to help with smoking cessation. Its molecular structure has some similarity to that of nicotine and it has similar pharmacological effects.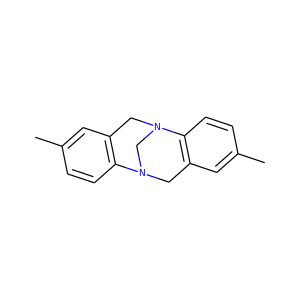 Troeger's base (529-81-7)
Tröger's base is an organic compound with the formula (CH3C6H4NCH2)2CH2. It is a white solid that is soluble in polar organic solvents. It is a diamine, which exhibits chirality due to the presence of two bridgehead stereogenic nitrogen atoms.