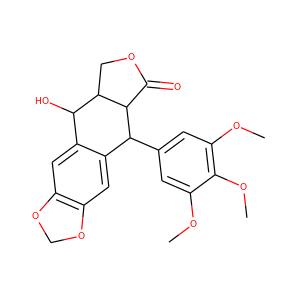 podophyllotoxin (4354-76-1, 477-47-4, 518-28-5)
Podofilox · Epipodophyllotoxin · Condylox
Podophyllotoxin (PPT), also known as podofilox, is a medical cream that is used to treat genital warts and molluscum contagiosum. It is not recommended in HPV infections without external warts. It can be applied either by a healthcare provider or the person themselves.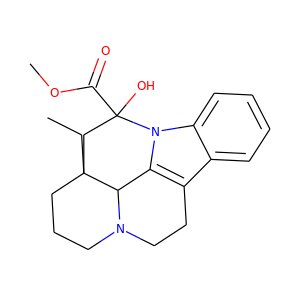 vincamine (1617-90-9)
Vincapront · Devincan · Pervincamine
Vincamine is a monoterpenoid indole alkaloid found in the leaves of Vinca minor (lesser periwinkle), comprising about 25-65% of the indole alkaloids found in Vinca minor by weight. It can be synthesized from related alkaloids.