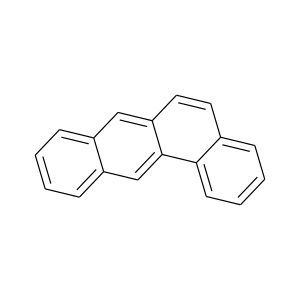 Benz[a]anthracene (56-55-3)
benzanthracene · benzo(b)phenanthrene · 1,2-benzanthracene
Benz[a]anthracene or benzo[a]anthracene is a polycyclic aromatic hydrocarbon with the chemical formula C18H12. In February 2014, NASA announced a greatly upgraded database for tracking polycyclic aromatic hydrocarbons (PAHs), including benz[a]anthracene, in the universe. According to scientists, more than 20% of the carbon in the universe may be associated with PAHs, possible starting materials for the formation of life.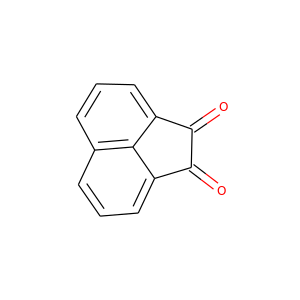 Acenaphthenequinone (82-86-0)
Acenaphthoquinone is a quinone derived from acenaphthene. It is insoluble in water, but soluble in alcohol. It is used as an intermediate for the manufacturing of dyes, pharmaceuticals and pesticides.