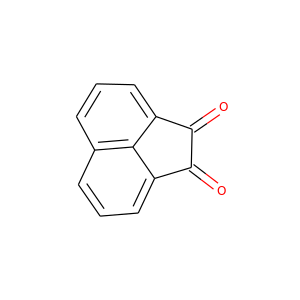 Acenaphthenequinone (82-86-0)
Acenaphthoquinone is a quinone derived from acenaphthene. It is insoluble in water, but soluble in alcohol. It is used as an intermediate for the manufacturing of dyes, pharmaceuticals and pesticides.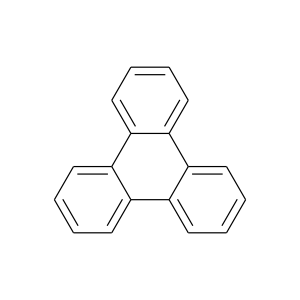 TRIPHENYLENE (217-59-4)
9,10-benzophenanthrene
In chemistry, the organic compound triphenylene is a flat polycyclic aromatic hydrocarbon (PAH) consisting of four fused benzene rings. Triphenylene can be isolated from coal tar, but it is also made synthetically using benzyne chemistry, as it is a trimer of benzyne. One molecule of triphenylene has delocalized 18-π-electron systems based on a planar structure.