Categories
Suppliers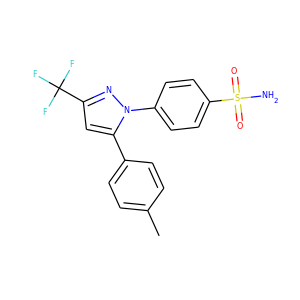 celecoxib (169590-42-5)
Celebrex · SC58635 · SC-58635
Celecoxib, sold under the brand name Celebrex among others, is a COX-2 selective nonsteroidal anti-inflammatory drug (NSAID). It is used to treat the pain and inflammation of osteoarthritis, rheumatoid arthritis, ankylosing spondylitis, acute pain in adults, painful menstruation, and juvenile rheumatoid arthritis in people two years or older. Side effects include a 37% increase in incidence of major vascular events, which include nonfatal myocardial infarction, nonfatal stroke, or death from a blood vessel-related cause.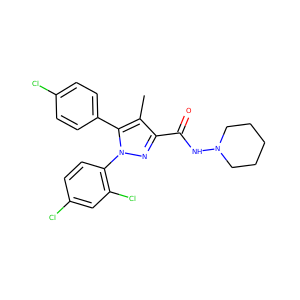 Rimonabant (168273-06-1, 158681-13-1)
Rimonabant (also known as SR141716; trade names Acomplia, Zimulti) was an anorectic antiobesity drug that was first approved in Europe in 2006 but was withdrawn worldwide in 2008 due to serious psychiatric side effects; it was never approved in the United States. Rimonabant is an inverse agonist for the cannabinoid receptor CB1 and was the first drug approved in that class.