Categories
Suppliers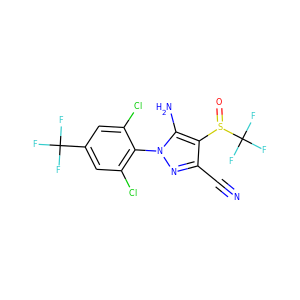 fipronil (120068-37-3)
5-amino-1-(2,6-dichloro-alpha,alpha,alpha-trifluoro-p-tolyl)-4-trifluoromethylsulfinylpyrazole-3-carbonitile
Fipronil is a broad-spectrum insecticide that belongs to the phenylpyrazole chemical family. Fipronil disrupts the insect central nervous system by blocking GABA-gated chloride channels and glutamate-gated chloride (GluCl) channels. This causes hyperexcitation of contaminated insects' nerves and muscles.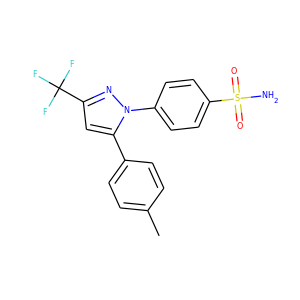 celecoxib (169590-42-5)
Celebrex · SC58635 · SC-58635
Celecoxib, sold under the brand name Celebrex among others, is a COX-2 selective nonsteroidal anti-inflammatory drug (NSAID). It is used to treat the pain and inflammation of osteoarthritis, rheumatoid arthritis, ankylosing spondylitis, acute pain in adults, painful menstruation, and juvenile rheumatoid arthritis in people two years or older. Side effects include a 37% increase in incidence of major vascular events, which include nonfatal myocardial infarction, nonfatal stroke, or death from a blood vessel-related cause.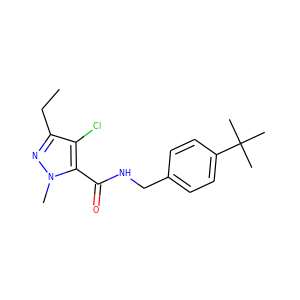 Tebufenpyrad (119168-77-3)
Tebufenpyrad is an insecticide and acaricide widely used in greenhouses. It is a white solid chemical with a slight aromatic smell. It is soluble in water and also in organic solvents.