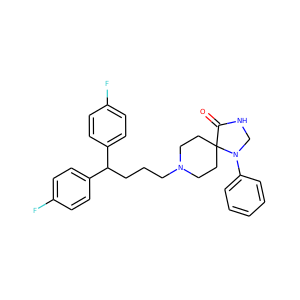 Fluspirilene (1841-19-6)
Imap · Fluspirilen beta · Hexal Brand of Fluspirilene
Fluspirilene (Redeptin, Imap, R6218) is a diphenylbutylpiperidine typical antipsychotic drug, used for the treatment of schizophrenia. It is administered intramuscularly. It was discovered at Janssen Pharmaceutica in 1963.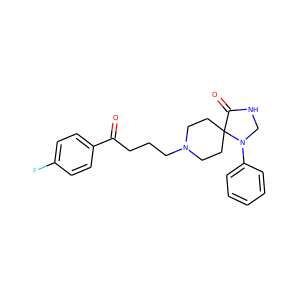 spiperone (749-02-0)
Spiroperidol · Spiroperone
Spiperone (Spiroperidol; brand name: Spiropitan (JP)) is a typical antipsychotic and research chemical belonging to the butyrophenone chemical class. It is licensed for clinical use in Japan as a treatment for schizophrenia. Additionally, spiperone was identified by compound screening to be an activator of Ca2+ activated Cl− channels (CaCCs), thus a potential target for therapy of cystic fibrosis.