Categories
Suppliers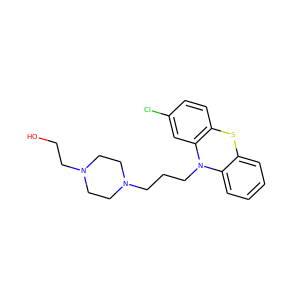 perphenazine (58-39-9)
Trilafon · Perfenazine · Chlorpiprazine
Perphenazine is a typical antipsychotic drug. Chemically, it is classified as a piperazinyl phenothiazine. Originally marketed in the US as Trilafon, it has been in clinical use for decades.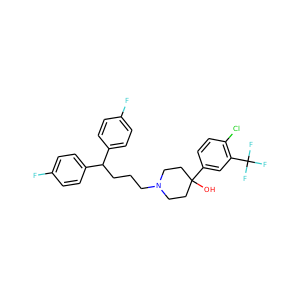 PENFLURIDOL (26864-56-2)
R-16341 · Semap · R16341
Penfluridol (Semap, Micefal, Longoperidol) is a highly potent, first generation diphenylbutylpiperidine antipsychotic. It was discovered at Janssen Pharmaceutica in 1968. Related to other diphenylbutylpiperidine antipsychotics, pimozide and fluspirilene, penfluridol has an extremely long elimination half-life and its effects last for many days after single oral dose.