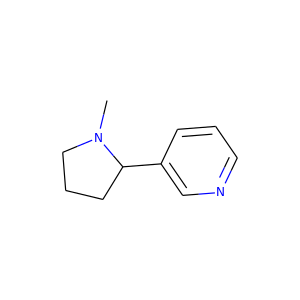 Nicotine (54-11-5)
Nicotine Tartrate · Nicotine Bitartrate
Nicotine is a potent parasympathomimetic stimulant and an alkaloid found in the nightshade family of plants. Nicotine acts as an agonist at most nicotinic acetylcholine receptors (nAChRs), except at two nicotinic receptor subunits (nAChRα9 and nAChRα10) where it acts as a receptor antagonist. Nicotine is found in the leaves of Nicotiana rustica, in amounts of 2–14%; in the tobacco plant, Nicotiana tabacum; in Duboisia hopwoodii; and in Asclepias syriaca.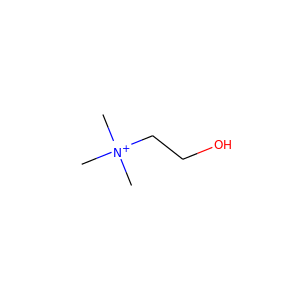 choline (62-49-7)
Choline Chloride · Choline Bitartrate · Choline Citrate
Choline is a water-soluble vitamin-like essential nutrient. It is a basic constituent of lecithin, which is present in many plants and animal organs. The term cholines refers to the class of quaternary ammonium salts containing the N,N,N-trimethylethanolammonium cation (X− on the right denotes an undefined counteranion).