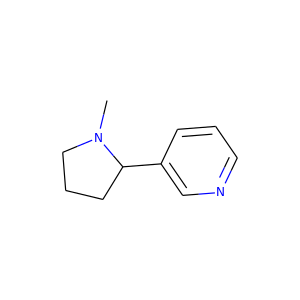 Nicotine (54-11-5)
Nicotine Tartrate · Nicotine Bitartrate
Nicotine is a potent parasympathomimetic stimulant and an alkaloid found in the nightshade family of plants. Nicotine acts as an agonist at most nicotinic acetylcholine receptors (nAChRs), except at two nicotinic receptor subunits (nAChRα9 and nAChRα10) where it acts as a receptor antagonist. Nicotine is found in the leaves of Nicotiana rustica, in amounts of 2–14%; in the tobacco plant, Nicotiana tabacum; in Duboisia hopwoodii; and in Asclepias syriaca.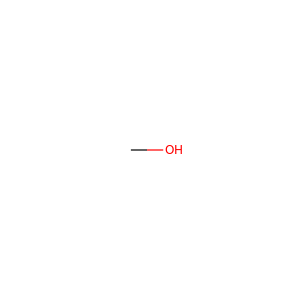 Methanol (31648-08-5, 67-56-1)
Methyl Alcohol · Carbinol · Wood Alcohol
Methanol, also known as methyl alcohol among others, is a chemical with the formula CH3OH (often abbreviated MeOH). Methanol acquired the name wood alcohol because it was once produced chiefly as a byproduct of the destructive distillation of wood. Today, industrial methanol is produced in a catalytic process directly from carbon monoxide, carbon dioxide, and hydrogen.