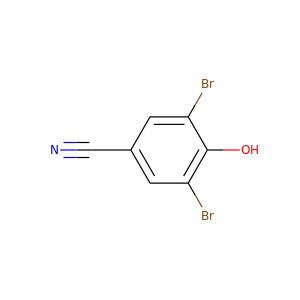 BROMOXYNIL (1689-84-5)
bromoxynil, potassium salt · bromoxynil, sodium salt · 3,5-dibromo-4-hydroxybenzonitrile
Bromoxynil is an organic compound with the formula HOBr2C6H2CN. It is classified as a nitrile herbicide, and as such sold under many trade names. It is a white solid.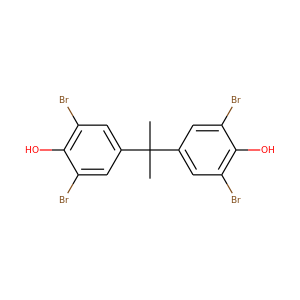 Tetrabromobisphenol A (79-94-7)
TBBPA cpd · bis(2,3-dibromopropylether)-2,2-bis(3,5-dibromo-4-(2,3-dibromopropoxy)phenyl)propane
Tetrabromobisphenol A (TBBPA) is a brominated flame retardant. The compound is a colorless solid, although commercial samples appear yellow. It is one of the most common fire retardants.