Categories
Suppliers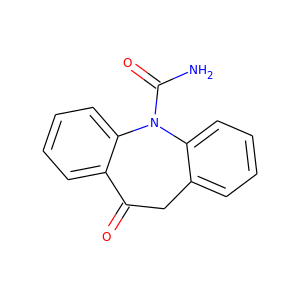 OXCARBAZEPINE (28721-07-5)
Trileptal · GP 47680 · Novartis brand of oxcarbazepine
Oxcarbazepine is an anticonvulsant drug primarily used in the treatment of epilepsy. There is some evidence for oxcarbazepine as a mood-stabilizing agent and thus, it can be used as add-on therapy for bipolar disorder in patients that have failed or are unable to tolerate approved treatments. Common side effects include nausea, vomiting, dizziness, drowsiness, headache, double vision and trouble with walking.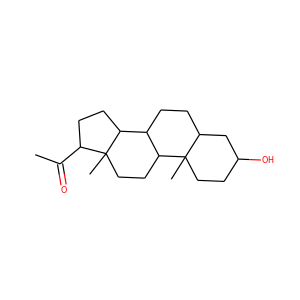 Epipregnanolone (4406-35-3, 128-21-2)
Epipregnanolone, also known as 3β-hydroxy-5β-pregnan-20-one or 3β,5β-tetrahydroprogesterone (3β,5β-THP), is an endogenous neurosteroid. It acts as a negative allosteric modulator of the GABAA receptor and reverses the effects of potentiators like allopregnanolone. Epipregnanolone is biosynthesized from progesterone by the actions of 5β-reductase and 3β-hydroxysteroid dehydrogenase, with 5β-dihydroprogesterone as the intermediate in this two-step transformation.