Categories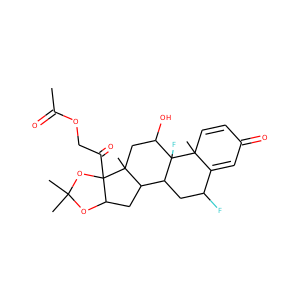 fluocinonide (356-12-7)
Lidex · Topsyn · Lidemol
Fluocinonide (Fluonex, Lidex, Lidex-E, Lonide, Lyderm, and Vanos) is a potent glucocorticoid used topically as an anti-inflammatory agent for the treatment of skin disorders such as eczema and seborrhoeic dermatitis. It relieves itching, redness, dryness, crusting, scaling, inflammation, and discomfort. The usual prescription concentration is 0.05% as a topical cream, ointment, solution, or gel.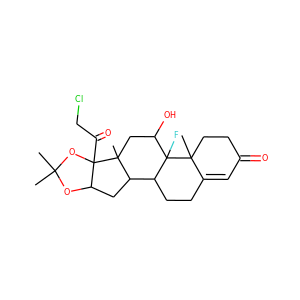 halcinonide (3093-35-4)
Halog · Halciderm · SQ 18,566
Halcinonide is a high potency corticosteroid, in group II (second most potent group) under US classification. It is used topically (in a 0.05% cream provided as Halog) in the treatment of certain skin conditions.