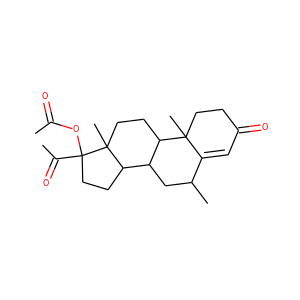 Medroxyprogesterone acetate (71-58-9)
Provera · DepoProvera · Depo Provera
Medroxyprogesterone acetate (MPA), sold under the brand name Depo-Provera among others, is a hormonal medication of the progestin type. It is used as birth control and as part of menopausal hormone therapy. It is also used to treat endometriosis, abnormal uterine bleeding, abnormal sexuality in males, and certain types of cancer.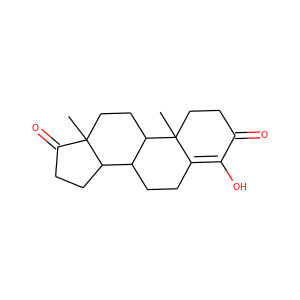 formestane (566-48-3)
Formestane, sold under the brand name Lentaron among others, is a steroidal, selective aromatase inhibitor which is used in the treatment of estrogen receptor-positive breast cancer in postmenopausal women. The drug is not active orally, and is instead available only as an intramuscular depot injection. Because of this, it is no longer popular as many orally active aromatase inhibitors have been identified and introduced.