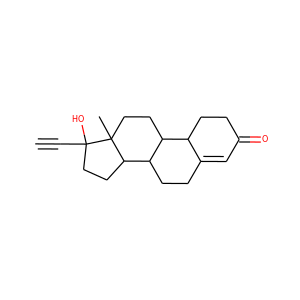 norethindrone (68-22-4)
Norethisterone · Micronor · Norlutin
Norethisterone (NET), also known as norethindrone, is a medication that is used in combination with estrogen or alone in hormonal contraceptives, menopausal hormone therapy, and in the treatment of gynecological disorders. It is a synthetic progestogen (or a progestin) of the 19-nortestosterone group and has similar effects to those of natural progesterone, including suppression of gonadotropins, ovulation inhibition, and endometrial transformation. In addition to its progestogenic activity, NET also has weak androgenic and estrogenic effects at high dosages.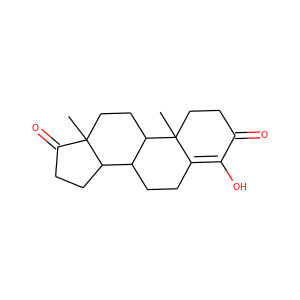 formestane (566-48-3)
Formestane, sold under the brand name Lentaron among others, is a steroidal, selective aromatase inhibitor which is used in the treatment of estrogen receptor-positive breast cancer in postmenopausal women. The drug is not active orally, and is instead available only as an intramuscular depot injection. Because of this, it is no longer popular as many orally active aromatase inhibitors have been identified and introduced.