Categories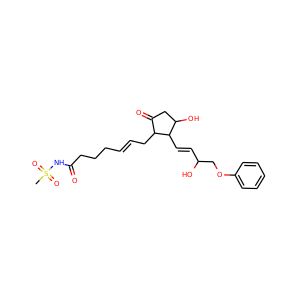 Sulprostone (60325-46-4)
Schering brand of sulprostone · CP-34089 · 5Z,13E-18R,11R,12R,15R- dihydroxy-9-oxo-16-phenoxy-17,18,19,20-tetranor- 5,13-prostadienoic acid methylsulfonylamide
Sulprostone is an analogue of prostaglandin E2 (PGE2) that has oxytocic activity in assays of rat kidney cells and tissues. There are four known receptors which mediate various but often different cellular and tissue responses to PGE2: prostaglandin EP1 receptor, prostaglandin EP2 receptor, prostaglandin EP3 receptor, and prostaglandin EP4 receptor. Sulprosotone binds to and activates the prostaglandin EP3 receptor with far greater efficacy than the other PGE2 receptors and also has the advantage of being relatively resistant, compared with PGE2, to becoming metabolically degraded.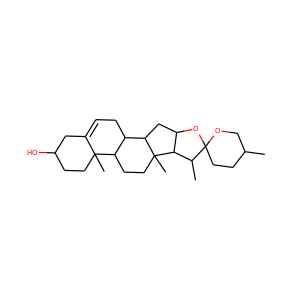 DIOSGENIN (512-04-9)
Diosgenin, a phytosteroid sapogenin, is the product of hydrolysis by acids, strong bases, or enzymes of saponins, extracted from the tubers of Dioscorea wild yam, such as the Kokoro. The sugar-free (aglycone) product of such hydrolysis, diosgenin is used for the commercial synthesis of cortisone, pregnenolone, progesterone, and other steroid products.