Categories
Suppliers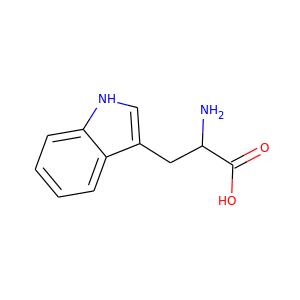 L-tryptophan (153-94-6, 73-22-3)
Tryptophan · Optimax · L Tryptophan
Tryptophan (abbreviated as Trp or W; encoded by the codon UGG) is an α-amino acid that is used in the biosynthesis of proteins. It contains an α-amino group, an α-carboxylic acid group, and a side chain indole, making it a non-polar aromatic amino acid. It is essential in humans, meaning the body cannot synthesize it: it must be obtained from the diet.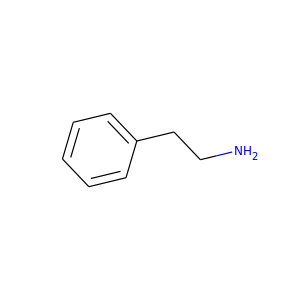 Phenethylamine (64-04-0)
2-phenethylamine · phenethylamine hydrobromide · phenethylamine sulfate (2:1)
Phenethylamine (PEA), also known as β-phenylethylamine (β-PEA) and 2-phenylethan-1-amine, is an organic compound, natural monoamine alkaloid, and trace amine which acts as a central nervous system stimulant in humans. Phenylethylamine functions as a monoaminergic neuromodulator and, to a lesser extent, a neurotransmitter in the human central nervous system. It is biosynthesized from the amino acid L-phenylalanine by enzymatic decarboxylation via the enzyme aromatic L-amino acid decarboxylase.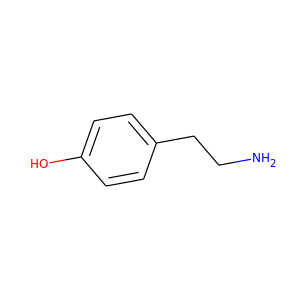 tyramine (51-67-2)
p-Tyramine · 4-(2-Aminoethyl)phenol · 4 Hydroxyphenethylamine
Tyramine (also spelled tyramin) ( TY-rə-meen), also known by several other names, is a naturally occurring trace amine derived from the amino acid tyrosine. Tyramine acts as a catecholamine releasing agent. Notably, it is unable to cross the blood-brain barrier, resulting in only non-psychoactive peripheral sympathomimetic effects following ingestion.