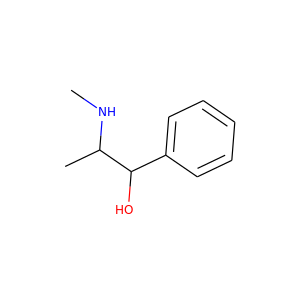 Ephedrine (134-72-5, 299-42-3)
Ephedrine Sulfate · Ephedrine Hydrochloride · Ephedrine Renaudin
Ephedrine is a medication and stimulant. It is often used to prevent low blood pressure during spinal anesthesia. It has also been used for asthma, narcolepsy, and obesity but is not the preferred treatment.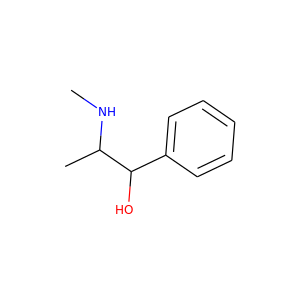 PSEUDOEPHEDRINE (345-78-8, 90-82-4)
Sudafed · Pseudoephedrine Hydrochloride · Pseudoephedrine HCl
Pseudoephedrine (; PSE) is a sympathomimetic drug of the phenethylamine and amphetamine chemical classes. It may be used as a nasal/sinus decongestant, as a stimulant, or as a wakefulness-promoting agent in higher doses. The salts pseudoephedrine hydrochloride and pseudoephedrine sulfate are found in many over-the-counter preparations, either as a single ingredient or (more commonly) in combination with antihistamines, guaifenesin, dextromethorphan, and/or paracetamol (acetaminophen) or an NSAID (such as aspirin or ibuprofen).