Categories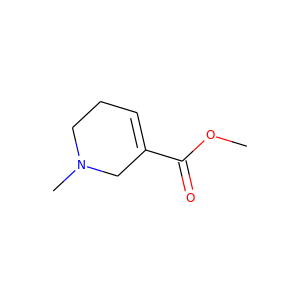 arecoline (63-75-2)
Arecolin · Arecholine · Methylarecaidin
Arecoline () is a nicotinic acid-based alkaloid found in the areca nut, the fruit of the areca palm (Areca catechu). It is an odourless oily liquid.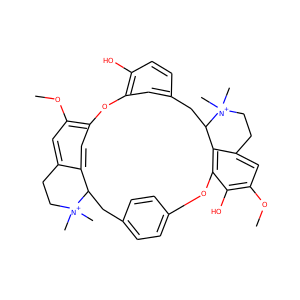 Curarine (22260-42-0)
curarine dichloride, (1beta)-isomer · curarine dichloride, (1beta)-(+-)-isomer · curarine diiodide, (1beta)-isomer
Curare or is a common name for various plant extract alkaloid arrow poisons originating from Central and South America. These poisons function by competitively and reversibly inhibiting the nicotinic acetylcholine receptor (nAChR), which is a subtype of acetylcholine receptor found at the neuromuscular junction. This causes weakness of the skeletal muscles and, when administered in a sufficient dose, eventual death by asphyxiation due to paralysis of the diaphragm.