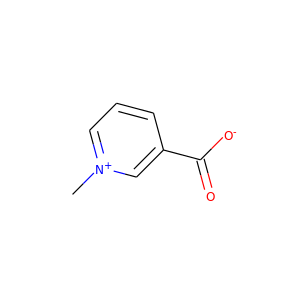 Trigonelline (535-83-1)
trigonelline chloride · trigonelline ion · trigonelline iodide
Trigonelline is an alkaloid with chemical formula C7H7NO2. It is a zwitterion formed by the methylation of the nitrogen atom of niacin (vitamin B3). Trigonelline is a product of niacin metabolism that is excreted in urine of mammals.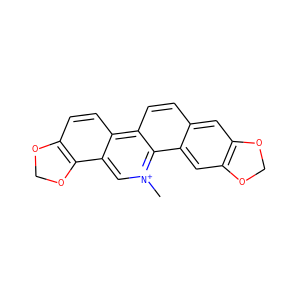 SANGUINARINE (2447-54-3)
sanguinarin · Viadent · sanguinarine nitrate
"Sanguinarium" is the sixth episode of the fourth season of the American science fiction television series The X-Files. "Sanguinarium" was written by newcomers Vivian and Valerie Mayhew and directed by Kim Manners, and is a "Monster-of-the-Week" story, a stand-alone plot which is unconnected to the series' wider mythology. It first aired in the United States on November 10, 1996 on the Fox network, earning a Nielsen rating of 11.1 and being seen by 19.85 million viewers upon its initial broadcast.