Categories
Suppliers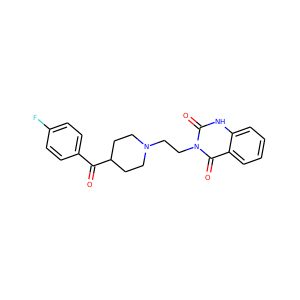 Ketanserin (83846-83-7, 74050-98-9)
R 41468 · R-41468 · R-41,468
Ketanserin (INN, USAN, BAN) (brand name Sufrexal; former developmental code name R41468) is a drug used clinically as an antihypertensive agent and in scientific research to study the serotonin system; specifically, the 5-HT2 receptor family. It was discovered at Janssen Pharmaceutica in 1980.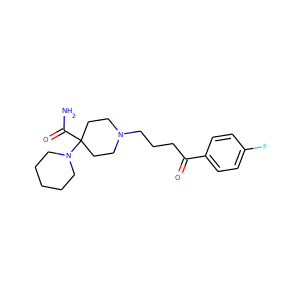 Pipamperone (1893-33-0)
R 3345 · Dipiperon · 1'-(3-(4-fluorobenzoyl)propyl)-(1,4'-bipiperidine) -4'-carboxamide
Pipamperone (INN, USAN, BAN), also known as carpiperone and floropipamide or fluoropipamide, and as floropipamide hydrochloride (JAN), is a typical antipsychotic of the butyrophenone family used in the treatment of schizophrenia. It is or has been marketed under brand names including Dipiperon, Dipiperal, Piperonil, Piperonyl, and Propitan. Pipamperone was discovered at Janssen Pharmaceutica in 1961, and entered clinical trials in the United States in 1963.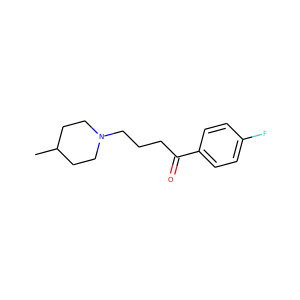 MELPERONE (3575-80-2)
Melperone (Bunil (PT), Buronil (AT, BE, CZ, DK, FL†, NL†, NO†, SE), Eunerpan (DE)) is an atypical antipsychotic of the butyrophenone chemical class, making it structurally related to the typical antipsychotic haloperidol. It first entered clinical use in 1960s.