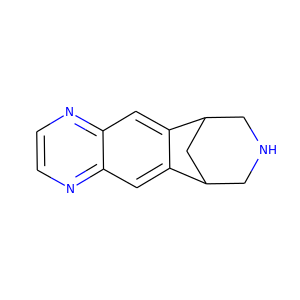 Varenicline (249296-44-4)
Varenicline (trade name Chantix and Champix), is a prescription medication used to treat nicotine addiction. It both reduces cravings for and decreases the pleasurable effects of cigarettes and other tobacco products. It is a high-affinity partial agonist for the α4β2 nicotinic acetylcholine receptor subtype (nACH) that leads to the release of dopamine in the nucleus accumbens when activated, and therefore, has the capacity to reduce the feelings of craving and withdrawal caused by smoking cessation.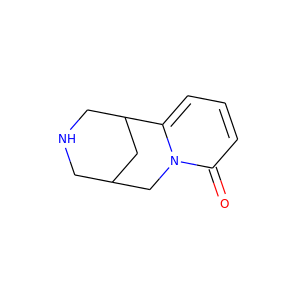 CYTISINE (485-35-8)
Tsitizin · cytisine hydrochloride, hydrate · cytisine hydrochloride
Cytisine, also known as baptitoxine and sophorine, is an alkaloid that occurs naturally in several plant genera, such as Laburnum and Cytisus of the family Fabaceae. It has been used medically to help with smoking cessation. Its molecular structure has some similarity to that of nicotine and it has similar pharmacological effects.