Categories
Suppliers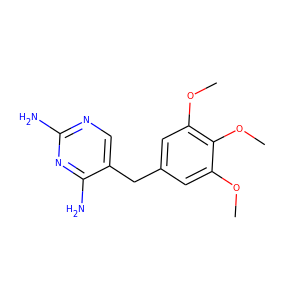 Trimethoprim (738-70-5)
Proloprim · Trimpex
Trimethoprim (TMP) is an antibiotic used mainly in the treatment of bladder infections. Other uses include for middle ear infections and travelers' diarrhea. With sulfamethoxazole or dapsone it may be used for Pneumocystis pneumonia in people with HIV/AIDS.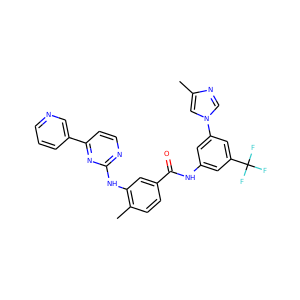 Nilotinib (641571-10-0)
Nilotinib (AMN107, trade name Tasigna), in the form of the hydrochloride monohydrate salt, is a small-molecule tyrosine kinase inhibitor approved for the treatment of imatinib-resistant chronic myelogenous leukemia. Structurally related to imatinib, it was developed based on the structure of the Abl-imatinib complex to address imatinib intolerance and resistance. Nilotinib is a selective Bcr-Abl kinase inhibitor that is 10–30 fold more potent than imatinib in inhibiting Bcr-Abl tyrosine kinase activity and proliferation of Bcr-Abl expressing cells.