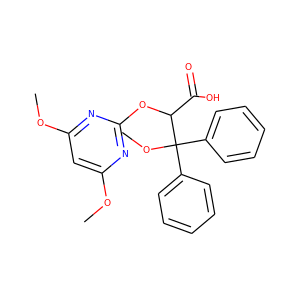 Darusentan (171714-84-4)
Darusentan (LU-135252; HMR-4005) is an endothelin receptor antagonist. Gilead Colorado, a subsidiary of Gilead Sciences, under license from Abbott Laboratories, is developing darusentan for the potential treatment of uncontrolled hypertension. In June 2003, Myogen licensed the compound from Abbott for its application in the cancer field.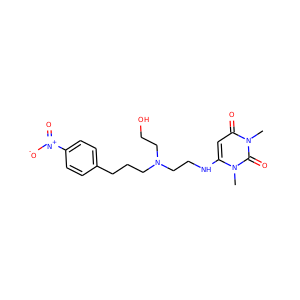 nifekalant (130636-43-0)
nifekalant hydrochloride · MS-551 · 1,3-dimethyl-6-((2-(N-(2-hydroxyethyl)-3-(4-nitrophenyl)propylamino)ethylamino)-2,4(1H),3H)-pyrimidinedione hydrochloride
Nifekalant (INN) is a class III antiarrhythmic agent approved in Japan for the treatment of arrhythmias and ventricular tachycardia. It has the brand name Shinbit.