Categories
Suppliers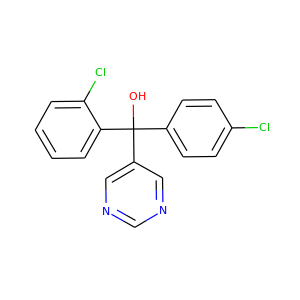 FENARIMOL (60168-88-9)
alpha-(2-chlorophenyl)-alpha-(4-chlorophenyl)-5-pyrimidinemethanol · Rubigan-4 · Rubigan 12 RC
Fenarimol, sold under the tradenames Bloc, Rimidin and Rubigan, is a fungicide which acts against rusts, blackspot and mildew fungi. It is used on ornamental plants, trees, lawns, tomatoes, peppers, eggplants, cucumbers and melons. It is mainly used to control powdery mildew.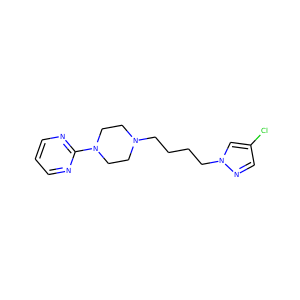 Lesopitron (132449-46-8)
Lesopitron (E-4424) is a selective full agonist of the 5-HT1A receptor which is structurally related to the azapirones. In 2001 it was under development by Esteve as an anxiolytic for the treatment of generalized anxiety disorder (GAD). It made it to phase II clinical trials but was apparently discontinued as no new information on lesopitron has surfaced since.