Categories
Suppliers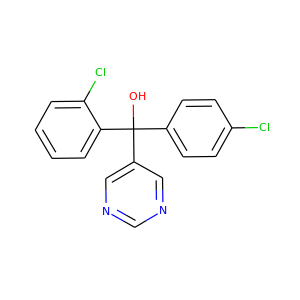 FENARIMOL (60168-88-9)
alpha-(2-chlorophenyl)-alpha-(4-chlorophenyl)-5-pyrimidinemethanol · Rubigan-4 · Rubigan 12 RC
Fenarimol, sold under the tradenames Bloc, Rimidin and Rubigan, is a fungicide which acts against rusts, blackspot and mildew fungi. It is used on ornamental plants, trees, lawns, tomatoes, peppers, eggplants, cucumbers and melons. It is mainly used to control powdery mildew.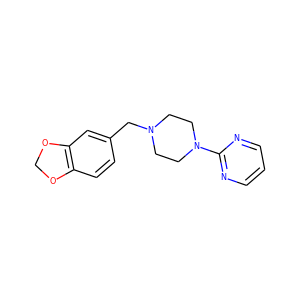 piribedil (3605-01-4)
ET 495 · Trivastal · Piribedil Mesylate
Piribedil (trade names Pronoran, Trivastal Retard, Trastal, Trivastan, Clarium and others) is an antiparkinsonian agent and piperazine derivative which acts as a D2 and D3 receptor agonist. It also has α2-adrenergic antagonist properties.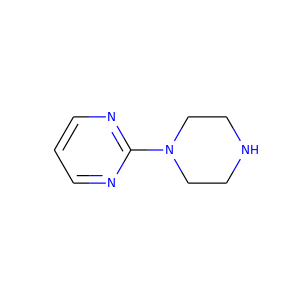 2-(1-Piperazinyl)pyrimidine (125523-53-7, 20980-22-7)
MJ-13653 · 1-(2-pyrimidinyl)piperazine · MJ 13653
1-(2-Pyrimidinyl)piperazine (1-PP, 1-PmP) is a chemical compound and piperazine derivative. It is known to act as an antagonist of the α2-adrenergic receptor (Ki = 7.3–40 nM) and, to a much lesser extent, as a partial agonist of the 5-HT1A receptor (Ki = 414 nM; Emax = 54%). It has negligible affinity for the dopamine D2, D3, and D4 receptors (Ki > 10,000 nM) and does not appear to have significant affinity for the α1-adrenergic receptors.