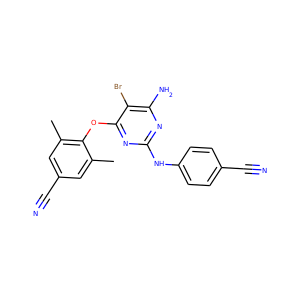 Etravirine (269055-15-4)
Etravirine (ETR, brand name Intelence, formerly known as TMC125) is a drug used for the treatment of HIV. Etravirine is a non-nucleoside reverse transcriptase inhibitor (NNRTI). Unlike the currently available agents in the class, resistance to other NNRTIs does not seem to confer resistance to etravirine.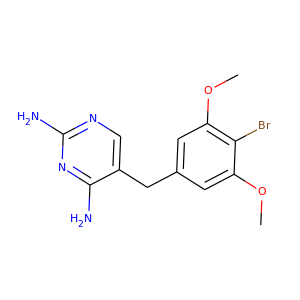 Brodimoprim (56518-41-3)
2,4-diamino-5-(4-bromo-3,5-dimethoxybenzyl)pyrimidine · Ro-10-5970 · Ro 10-5970
Brodimoprim is a structural derivative of trimethoprim. In brodimoprim, the 4-methoxy group of trimethoprim is replaced with a bromine atom. As trimethoprim, brodimoprim is a selective inhibitor of bacterial dihydrofolate reductase.